Lou decided to become a personal trainer to help people to achieve their fitness goals. "Fitness is my passion and gives me the confidence that I need to pull through difficulties in life. Now, I'm so happy to be able to do what I love and to help people feel stronger, healthier and more confident about themselves."
Empowering and inspiring YOU to feel mentally and physically stronger and more confident about YOUR body.
For years, Lou struggled with her self-confidence and allowed other people's opinions and judgements to influence her life. Once she started working out on a regular basis, she was able to regain her self-esteem. She soon increased her daily exercise routine until one day she fell in love with fitness.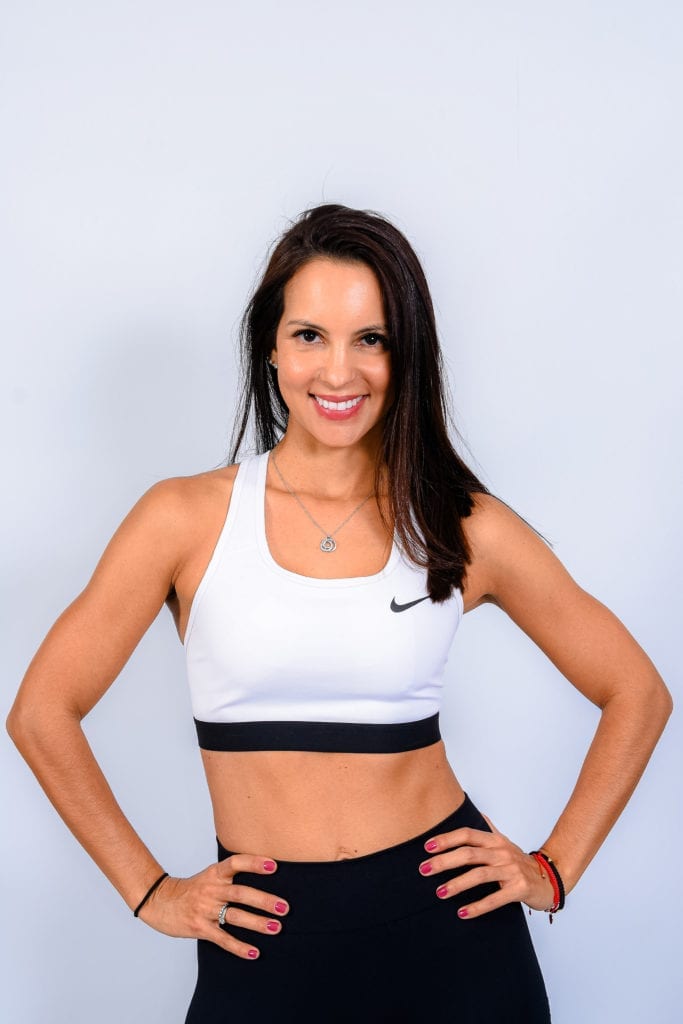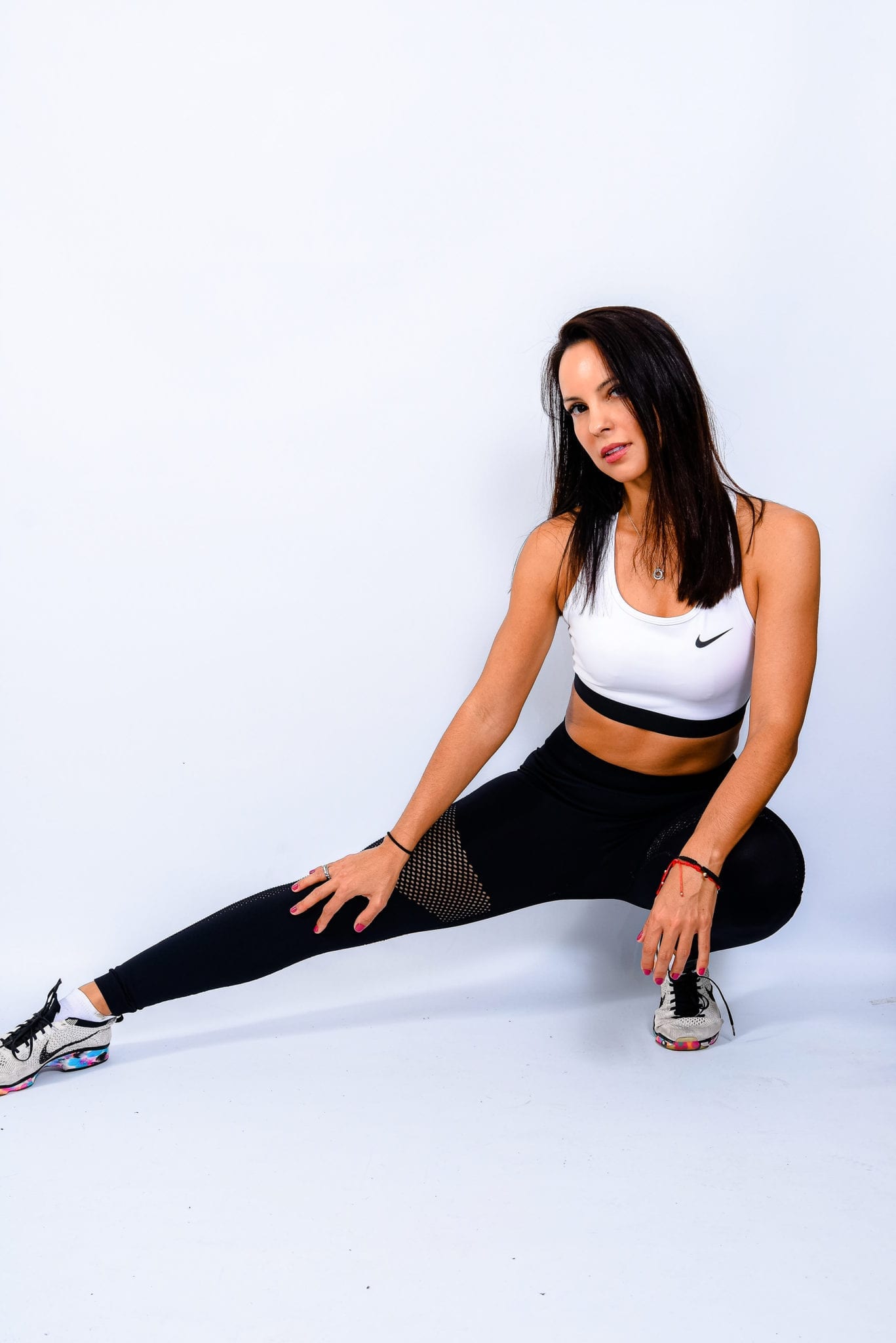 Lou wants to challenge you and push you to give your best. You are also going to have fun with your workout routine. "I am there for you all the steps of the way to motivate and guide you in your fitness journey".
Lou's workout program is designed to give you a solid foundation, starting out with basic exercises and gradually increasing to more dynamic workouts. You don' t need to invest in much equipment. To start, all you will need is your bodyweight, an exercising mat and an area that has enough room to move your arms and legs freely. The classes have a range of exercise variations depending on your fitness goals:
Resistance Bands Exercises

Speed, Strength and Power Development
The classes are available in two formats :
The truth is that not everyone who wants to workout, wants to go to the gym. Your muscles won't know if you are in a fancy gym or at home but as long as you are making the effort and doing it consistently and effectively, results will come.
A home-based workout exercise can be a super easy and convenient way for you to get fit without having to hit the gym. If you have the right guidance, it's absolutely possible to get results doing ONLY home workouts.
Saves time
Fits your schedule
Go at your own pace
Comfortable because it's your space
If you are feeling intimidated and uncomfortable working out at a gym, home workouts are the perfect option for you. Working out at home also gives you the freedom to do it on your own time and at your own pace based on your ability and goals.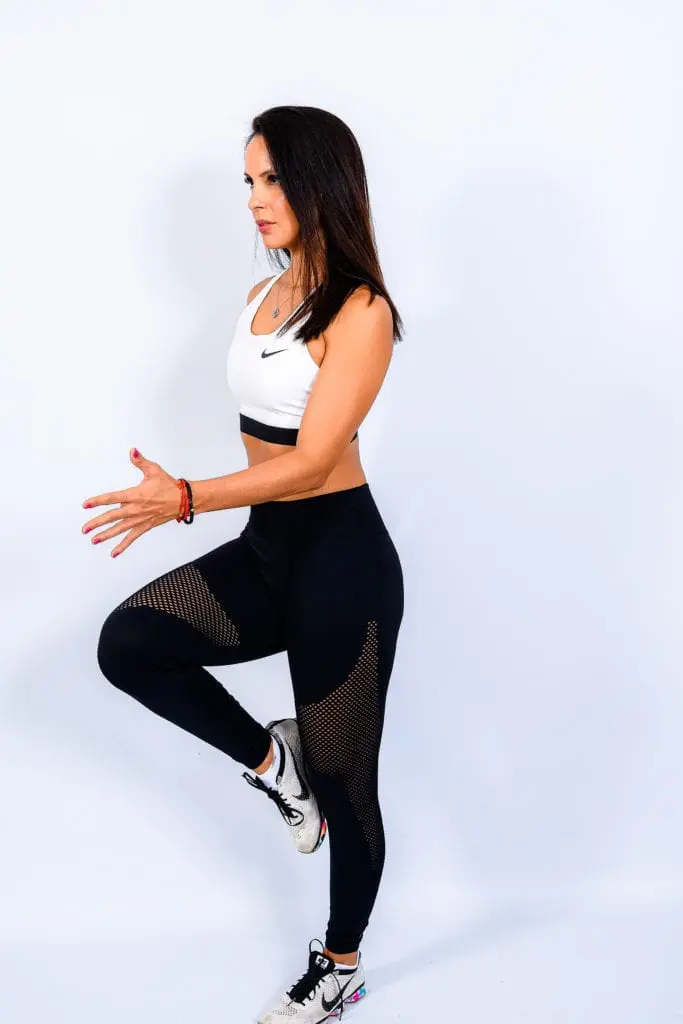 Lou's home workouts are tailored to suit your schedule and your fitness requirements. "With 100 % commitment I will help you achieve your fitness goals."
Before enrolling to a fitness program BOOK A CALL. Lou will love to learn more about you, your lifestyle and your fitness goals, so she can create and adapt a workout routine for YOU.
HAVE YOU STARTED WORKING OUT AND STRUGGLE TO KEEP UP ? WOULD YOU LIKE TO FEEL MORE CONFIDENT ABOUT YOUR BODY? WOULD YOU LIKE TO FEEL MORE MOTIVATED?
What are my clients saying ?
"I love working out with Lou because she is very compassionate, she makes me feel like I can do it. She has a very calm & relaxed vibe and tailors her workouts to my needs, which makes a whole difference for me."
Jessica de Block
Founder & Owner
 @antwerpavenue @alfavrouwen
" Lou Lou thank you so much for keeping me motivated, watching your posts incentivized me to keep up my daily workout routine. Now I feel fitter and healthier than ever before. You are a true inspiration. Thank you."
Nick Morgan
Dubai- UAE
" Working out with Louise has been a great experience for me. She is enthusiastic,motivating and knowledgeable about which exercises are better for me.She is completely in tune with my goals, and motivates me to achieve them. She is very creative  in setting up my sessions, making them fun and challenging at the same time."
Camille Levi
California - USA
"Since I started working out with Lou two months ago I've already seen a huge change in my metabolism and energy levels. I'm getting stronger and can even see a difference in muscle tone. I really enjoy our sessions. Louise is a great trainer. she motivates and makes workouts fun. As somebody who hates Gyms, I'm now loving working out again. I highly recommend her online personal training sessions."
Beverly
London - Uk
Health Quote
"It's never too early or too late to work towards being the healthiest you."